Contact Us
Business Hours
Mon - Fri: 9AM - 7PM
Sat: 9AM - 3PM
Phone
(250) 597-8274
Address
6038 Sterling Dr., Unit 7 Duncan BC V9L 5K4 Canada
Development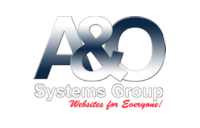 Welcome to Clayton Counselling Service
Welcome to Clayton Counselling Service, located in Duncan, British Columbia. We are here to provide you and your family with the highest standard of therapy so you and your loved ones can be your best self. Prioritizing your emotional and mental health with Clayton Counselling is well worth the time and effort because you are worth it.
You will be pleased to know that we have a combined experience base of more than fifty-five years with very happy clients throughout the Province of British Columbia and Ontario. We are dedicated to building healthy and thriving communities and are highly specialized in many areas including addiction, cognitive therapy, anger management and so much more.
We have extensive experience helping couples from diverse backgrounds, work through tough times and stressful situations. We also realize that every relationship has its challenges – take the first step with Clayton Counselling and let us help you!
Learn More About Clayton Counselling
Counselling is not just a process that occurs when a client and counselor set aside time to explore difficulties which may include stressful or emotional feelings of the client. Choosing the right counsellor for you and family shouldn't be a stressful or emotional either. That's why we've included much more detail for you, right here on our website. Don't hesitate to click below and learn more about Clayton Counselling. If you have questions, don't hesitate to reach out to us for immediate assistance.
Learn More About Our Services
If you referred to us by a physician or just wish to learn more about our service offerings, we have all the information you need, right here, to help you make a decision. If you can't find what you're looking for in our services section, don't hesitate to reach out to us because we don't want you to this alone. We can help you through life's difficult times and transitions with our supportive caring therapists.
Frequently Asked Questions
What exactly is a FAQ and what does FAQ mean? It stands for Frequently Asked Questions and It typically comes in the form of a page, on website, that gives quick answers to customer questions. Here at Clayton Counselling, we answer your most common questions, every day. As a result, we've taken some of the most common questions and compiled a list for your convenience, right here. Click below to learn more.
How to Connect With Us
If your feeling a little bit nervous or anxious, rest assured that many individuals feel the same way when reaching out our Counsellling service. As a result, Clayton Counselling always keeps an open-line of communication with our clients, at all times. In addition we are pleased to provide a number of easy-to-use, communication methods to facilitate in this process. Click below to find the best contact option for you and rest assured that we look forward to hearing from you!
Our Service Areas
We are proud to be of service in British Columbia, Canada's westernmost province and defined by its pacific coastline and mountain ranges. We are just moments from the Trans-Canada highway and conveniently located to be of service to those in our surrounding communities. Duncan may only have a population of about five-thousand, but it serves the Cowichan Valley. We have plenty of available parking for your trip of our office. If you wish to learn more about our service areas, don't hesitate to click below for more details.