Contact Us
Business Hours
Mon - Fri: 9AM - 7PM
Sat: 9AM - 3PM
Phone
(250) 597-8274
Address
6038 Sterling Dr., Unit 7 Duncan BC V9L 5K4 Canada
Development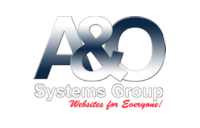 Counsellling Service in Crofton
We are pleased to offer complete counselling services in Crofton, British Columbia. Crofton is surrounded by approximately three-thousand friendly neighbors, nestled into the shoreline of Osborne Bay and overlooking Saltspring Island. Its sloping topography offers dramatic views and panoramic vistas.
Our mission here at Clayton Counselling is to help you live the best life possible. Whether your looking to begin therapy of necessity, to resolve a particular issue in your life, or from a desire to better understand yourself, your family or your relationship with your wife or husband. Our vast experience and compassionate team at Clayton Counselling is here to help. Don't hesitate to reach out to us today and we will be pleased to answer all of your questions and arrange for an immediate appointment.
About Clayton Counselling
Clayton Counselling can help you make your life better.
Quite simply, our work is all about you and your relationships or loved ones. Our part here is to provide you with the best possible supportive and at times, challenging environment where you will build awareness of yourself and those around you while becoming much more integrated. Conflicts between what you should do and your own interests resolve. The changes you make will make life bearable and become less sever and difficult. Your life simply becomes better when you do that.
We maintain a non-judgmental, receptive and open attitude and will always be insightful and attentive in a mutually agreeable process that will release your own energy and allow you to be yourself. We will help you live life fully. Clayton Counselling is about mental health and wellness, and the goal is a life with more life in it.
Learn More About Clayton Counselling
Counselling is not just a process that occurs when a client and counselor set aside time to explore difficulties which may include stressful or emotional feelings of the client. Choosing the right counsellor for you and family shouldn't be a stressful or emotional either. That's why we've included much more detail for you, right here on our website. Don't hesitate to click below and learn more about Clayton Counselling. If you have questions, don't hesitate to reach out to us for immediate assistance.
QR Bar Code
Use your smart phone and bar code reader to add us instantly to your contacts.