Contact Us
Business Hours
Mon - Fri: 9AM - 7PM
Sat: 9AM - 3PM
Phone
(250) 597-8274
Address
6038 Sterling Dr., Unit 7 Duncan BC V9L 5K4 Canada
Development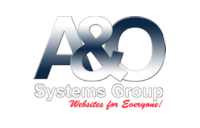 Personal and Career Changes
Life transitions, such as a career change, can be a very overwhelming process for most people, and accessing a plan for and manage life changes can definitely help optimize the chance of a successful outcome, regardless of what point you are in life. Personal and career changes can include postsecondary adjustments, marriage, moving, preparation for retirement, etc. It can also include other goals such as interpersonal goals, fitness and achievements around wellness. Clayton Counselling Service will help you set achievable, small goals which are clear and concise, creating meaningful changes so you can have a manageable and enjoyable life.
Its not uncommon for many individuals to change jobs multiple times over the course of their career, which means that proper career planning and development becomes a fundamental task to both short and long–term success. Whether entering the workforce for the first time, returning after materinity, medical or other absence, or looking for a career change, it can be helpful to work with Clayton Counselling to explore how your unique personality, values, strengths, experiences and interests align with options for a reward career. Let us help you make the changes you need to fulfill your person and professional goals.
If your looking for help with life transitions, look no further than Clayton Counselling. We have right professionals to guide you, every step of the way.
Why People Change Careers?
Individuals change careers for any number of reasons. Of course, it's a personal decision, with many factors involved, but Clayton Counselling has determined some of the top reasons and they are listed below:
Better Pay
Too Stressful
Better Work-Life Balance
Wanted a New Challenge
No Longer Passionate About Field

The Benefits of a Career Change
Not only do those who change careers, make more money, they also report quite a few positive attributes to the change, such as:
Happier
More Satisfied
More Fulfilled
Less Stressed
If there is one single item we can count on and that we all can agree to is that life is always changing. Changes and transitions in life is simply the internal modifications we undergo in order to adapt to the changes we encounter on the outside. Not only is change and transition inevitable, they are necessary for mental health and growth of the individual. Here at Clayton Counselling, we know that change and transitions can be full of emotional turmoil and stress and we are here to help you, every step of the way.
Counselling in Chemainus
We are pleased to provide counselling service in Chemainus, British Columbia. Whether your looking for family counselling or stress management help, we are here for you and only a quick fifteen-to-twenty minute drive. Don't hesitate to contact us for immediate assistance and we will be pleased to be of assistance.
QR Bar Code
Use your smart phone and bar code reader to add us instantly to your contacts.