Contact Us
Business Hours
Mon - Fri: 9AM - 7PM
Sat: 9AM - 3PM
Phone
(250) 597-8274
Address
6038 Sterling Dr., Unit 7 Duncan BC V9L 5K4 Canada
Development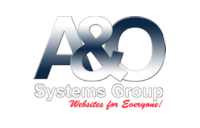 About Dr. Kent
Dr Kent Clayton, B.A. ; M.Div. : D.Min. : PhD. ( Psych ) RCC
Dr Clayton is the founding partner of Clayton Associates Inc. Since 1996 we specialize in ability to pay, individual and family counselling. Dr Clayton has a D. Min. & PhD (Psych ). As well as specialized training in Addictions, Post Traumatic Stress, Cognitive Therapy, Trauma Counselling, Small Group Counselling, Anger Management, Conflict Resolution, Palliative Care, Family and Marriage, Divorce, Handicap, and Spiritual Counselling.
Dr. Clayton is an experienced professional with over thirty years experience supporting, guiding and strengthening both individuals and families with his Counsellling expertise, developmental programs and seminars.
His personal and informal manner, coupled with an unfailing belief in the unshakeable worth in each of us, has enabled him to help a wide variety of people from all walks of life.
If you looking for that perfect Counsellling service, look no further than Clayton Counselling, he and his staff of highly qualified, caring professionals offer a variety of services for couples, individuals, and families struggling with a variety of personal issues.
Our Service Areas
Professional counsellors are found in many public places such as hospitals, laboratories, courtrooms, schools and universities, prisons, health centers and corporate offices. While we would like to make ourselves available wherever we are needed, it's not always fesable. As a result, we've chosen to be of service to some of Vancouver Island's immediate communities, but realistically, we welcome everyone from everywhere.
QR Bar Code
Use your smart phone and bar code reader to add us instantly to your contacts.