Contact Us
Business Hours
Mon - Fri: 9AM - 7PM
Sat: 9AM - 3PM
Phone
(250) 597-8274
Address
6038 Sterling Dr., Unit 7 Duncan BC V9L 5K4 Canada
Development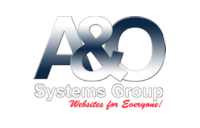 Family Mediation / Conflict Resolution
It is, without question, for parents who separate or divorce to make careful choices, of their own free will, concerning the outcome and consequences of the separation. During this process it's also possible that emotions will run high and you will need to be guided through the decision-making process as you define a new life plan and choose how you will play your role as parents.
Our Family Mediation Service is here for couples with dependent children, whether or not they are married, to receive a highly effective service with our professional counselor if they decide to divorce or separate or want to apply for the review of a judgment or agreement.
Don't hesitate to reach out to us for more information or if you wish to book a session with us. We will be pleased to answer your questions and arrange for a mutually beneficial time and date to discuss your issues.
Advantages of Mediation
Our Family mediation service helps, to great extent, reduce conflicts particularly, with an application for custody, access and outgoing rights, support payments or the division of property. Furthermore, it helps parents take reasonability for the decision-making process.
Our family mediation service will help you with:
Protect the image of both parents, at all times.
We will always take your children's interest into consideration, along with the interest of each child.
Establish effective communication between parents with respect to your children.
Make free and enlightened decisions about all aspects of your separation.
We will work together to define a parenting plan tailor-made for your family.
Any agreement negotiated will ensure that your loved one's react positively to your separation and will provide you with some influence over decisions that concern you, while helping you to fully exercise your parental responsibility.
In some instances, mediation isn't always viable option, including in situations involving domestic violence. We protect everyone at all times.
Learn More About Our Services
If you referred to us by a physician or just wish to learn more about our service offerings, we have all the information you need, right here, to help you make a decision. If you can't find what your looking for in our services section, don't hesitate to reach out to us because we don't want you to this alone. We can help you through life's difficult times and transitions with our supportive caring therapists.
Learn More About Clayton Counselling
Counselling is not just a process that occurs when a client and counselor set aside time to explore difficulties which may include stressful or emotional feelings of the client. Choosing the right counsellor for you and family shouldn't be a stressful or emotional either. That's why we've included much more detail for you, right here on our website. Don't hesitate to click below and learn more about Clayton Counselling. If you have questions, don't hesitate to reach out to us for immediate assistance.