Contact Us
Business Hours
Mon - Fri: 9AM - 7PM
Sat: 9AM - 3PM
Phone
(250) 597-8274
Address
6038 Sterling Dr., Unit 7 Duncan BC V9L 5K4 Canada
Development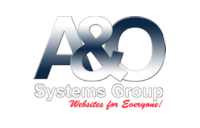 Parenting Problems
Here at Clayton Counselling, we come in contact with clients who are heartbroken or angry and most of time, feel defeated. The sense of pain and loss if frequently realized in the forensic setting in which we work with parents who are desperate to rebuild a parent-child relationship that is severely damaged or estranged. We also work with children who asset that they never want to see or speak with one of their parents again.
Fortunately, these parents are not parents who have abused or neglected their children. They are parents who previously had what would be characterized as a great relationship with their children – until the time of a separation or divorce. We have worked with many families in which conflict has continued for longer than then years, prior to therapy.
Frequently Asked Questions
What exactly is a FAQ and what does FAQ mean? It stands for Frequently Asked Questions and It typically comes in the form of a page, on website, that gives quick answers to customer questions. Here at Clayton Counselling, we answer your most common questions, every day. As a result, we've taken some of the most common questions and compiled a list for your convenience, right here. Click below to learn more.
How to Connect With Us
If your feeling a little bit nervous or anxious, rest assured that many individuals feel the same way when reaching out our Counsellling service. As a result, Clayton Counselling always keeps an open-line of communication with our clients, at all times. In addition we are pleased to provide a number of easy-to-use, communication methods to facilitate in this process. Click below to find the best contact option for you and rest assured that we look forward to hearing from you!
Our Service Areas
We are proud to be of service in British Columbia, Canada's westernmost province and defined by its pacific coastline and mountain ranges. We are just moments from the Trans-Canada highway and conveniently located to be of service to those in our surrounding communities. Duncan may only have a population of about five-thousand, but it serves the Cowichan Valley. We have plenty of available parking for your trip of our office. If you wish to learn more about our service areas, don't hesitate to click below for more details.