Contact Us
Business Hours
Mon - Fri: 9AM - 7PM
Sat: 9AM - 3PM
Phone
(250) 597-8274
Address
6038 Sterling Dr., Unit 7 Duncan BC V9L 5K4 Canada
Development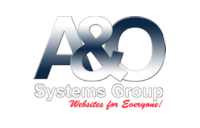 About Janet
Jan Clayton: B.A. (Psych), M.A. ( Psych)
Jan is a highly respected Family Therapist with over 25 years of experience. As an experienced Clinical Counsellor who specializes in therapy for adolescents, families, individuals and couples, she uses a variety of methods, and adapts a specific treatment plan for each individual or family.
A main focus for Jan is the issue of separation and divorce . Trained as a Parent Educator, Parent coordinator and Co-parent counsellor, she guides parents through this challenging time and has helped many families adjust to this difficult life transition. Jan is a trained Specialist assisting families in reducing conflict and working towards a healthy resolution for the entire family. Jan believes that people are immensely creative and guides them to use this strength in their efforts towards growth and transformation. Respect and encouragement are foundations of her counselling relationships.
Jan is a partner of Clayton Counselling Services Inc. This practice specializes in "Ability to Pay", individual and relationship counselling for all ages.
Specialties: Parenting Issues, Parenting Coordination Family and Relationship Enhancement, Youth Attachment, Life Strategies, Navigating Life Transitions.
Our Service Areas
Professional counsellors are found in many public places such as hospitals, laboratories, courtrooms, schools and universities, prisons, health centers and corporate offices. While we would like to make ourselves available wherever we are needed, it's not always fesable. As a result, we've chosen to be of service to some of Vancouver Island's immediate communities, but realistically, we welcome everyone from everywhere.
QR Bar Code
Use your smart phone and bar code reader to add us instantly to your contacts.