Contact Us
Business Hours
Mon - Fri: 9AM - 7PM
Sat: 9AM - 3PM
Phone
(250) 597-8274
Address
6038 Sterling Dr., Unit 7 Duncan BC V9L 5K4 Canada
Development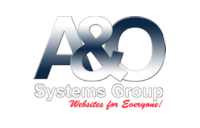 Survivor of Childhood Sex Abuse
Survivors of childhood sexual abuse, often manifest a wide range of effects, later in life as an adult. Some adults experience no problems and very few mental health problems, while other experience quite a few mental health problems. Sexual abuse is a type of trauma and its effects include a complex combination of factors, which include, but are not limited to the following:
The duration and how long the abuse lasted.
How family and those in your immediate circle responded to your disclosure.
The types and amount of any kind of other trauma an abused may have experienced.
The age of the abused at time when first experienced.
Relationship with the abuser.
Some of the most common effects experienced by survivors of child hood sex abuse, may include the following:
Loss of trust in other's around them.
Fear is prevalent in many survivors. It's possible that the abuser may have sworn the abused to secrecy or even threatened the abused and members of the immediate family, they have suggest that if the abused reports on this, something bad will happen. Abusers will often coerce, bribe or physically abuse and threaten the abused. The abused individual would have been extremely fearful to tell anyone because of the consequences such as blame, punishment, abandonment or not being believed.
Feelings of powerlessness and helplessness are common factors for children who have experienced sexual abuse. Many may have felt as a child that they had no control over circumstances, life or even their own body. The abused may have felt that they had no choices available.
Many childhood abuse survivors often feel a sense of isolation and even describe themselves as feeling "different" from other children. Often, they have to keep secrets and manage quite a bit of stress on their own. This may further isolate the abused from non-offending parents, brothers and sisters.
Continued Next Column: →
Survivor of Chilhood Sex Abuse Con't
Continued From Previous Column: ←
Survivors of childhood sexual abuse often report feeling betrayed as they are dependent upon adults for nurturing and protection, and compounding that feeling the abuser was likely someone who should have been able to love and trust. Some report feeling betrayed by a non-abusing parent who you feel failed to protect you.
Not a surprise if the feeling of anger felt by many Survivors of childhood sex abuse. Many tell us that they feel anger against the abuse in addition to others who failed to protect them.
Loss of trust in others.
Increased risk taking and a lower sense of self
Many survivors of childhood sexual abuse suffer from negative impacts on relationships, lower relationship satisfaction, more discord, increased risk of domestic violence and greater likelihood of separation and divorce.
Much more.
Survivors of childhood sexual abuse are many more times likely to develop pshychological disorders in adulthood. Adults with a history of sex abuse often present for treatment with other mental health issues, which can include some of the following:
Psychosis, Personality Disorders, Bi-polar disorders.
Dissociative Disorders, Anxiety, Suicide, Alcohol use.
Drug Addiction, Eating Disorders, Low Self-Esteem.
Sexual abuse survivors are also face physical health problems in life such as diabeites, headaces, heart disease and gynecological problems.
Counselling in Mill Bay
We are thrilled to be of service to everyone in the Mill Bay community and have been of assistance for many years and look forward to many more years, working with all of you. Mill Bay is a short, eighteen to twenty minute drive from Duncan, due north along the Trans Canada Highway. If you require any counselling help in Mill Bay, don't hesitate to use any of our contact methods to reach out to us. We will be pleased to help.