Contact Us
Business Hours
Mon - Fri: 9AM - 7PM
Sat: 9AM - 3PM
Phone
(250) 597-8274
Address
6038 Sterling Dr., Unit 7 Duncan BC V9L 5K4 Canada
Development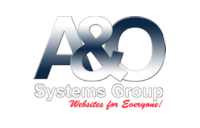 Our Service Areas
Professional counsellors are found in many public places such as hospitals, laboratories, courtrooms, schools and universities, prisons, health centers and corporate offices. While we would like to make ourselves available wherever we are needed, it's not always feasible. As a result, we've chosen to be of service to some of Vancouver Island's immediate communities, but realistically, we welcome everyone from everywhere.
If your service area isn't listed here, don't let that stop you from contacting us as we want to hear from you. As a matter of fact, if you're within a reasonable distance from us, you'll likely be approved for a consolation. Don't hesitate to contact us as we do want to hear from you.
Counselling in Crofton
Our close proximity to Crofton and easy access to the Trans Canada Highway makes us a preferred choice for many individuals seeking Counsellling service in Crofton. We are only a quick fifteen minute drive from Crofton and welcome members of your community, everyday. Don't hesitate to click below and learn more.
Counselling in Chemainus
We are pleased to provide counselling service in Chemainus, British Columbia. Whether your looking family counselling or stress management help, we are here for you and only a quick fifteen-to-twenty minute drive. Don't hesitate to contact us for immediate assistance and we will be pleased to be of assistance.
Counselling in Duncan
Our home base and counselling location is located in Duncan, British Columbia. Dunca is a perfect hub for operations and in close proximity to many towns and cities. It's the smallest city by area in Canada. We welcome everyone from Duncan, so, don't hesitate to reach out us.
Counselling in Ladysmith
We welcome everyone from Ladysmith, which is short twenty minute drive to our home base in Duncan, British Columbia. Clayton Counselling has been serving the community of Ladysmith for a very long time and we welcome your contact at any time. Don't hesitate to fill in our contact form to your right and we will get started as soon as possible.
Counselling in Mill Bay
We are thrilled to be of service to everyone in the Mill Bay community and have been of assistance for many years and look forward to many more years, working with all of you. Mill Bay is a short, eighteen to twenty minute drive from Duncan, due north along the Trans Canada Highway. If you require any counselling help in Mill Bay, don't hesitate to use any of our contact methods to reach out to us. We will be pleased to help.
QR Bar Code
Use your smart phone and bar code reader to add us instantly to your contacts.