Contact Us
Business Hours
Mon - Fri: 9AM - 7PM
Sat: 9AM - 3PM
Phone
(250) 597-8274
Address
6038 Sterling Dr., Unit 7 Duncan BC V9L 5K4 Canada
Development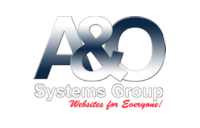 Our Fee Structure
Opps! Nothing here yet! We are currently waiting on an update fee schedule from My Caring Counsellor team. In the mean time, don't hesitate to contact us for pricing information as we will be pleased to assist or check back frequently for an updated schedule.
Our Fee Structure Continued
Pending.
Subscribe
Don't hesitate to subscribe to our news source and we'll deliver updates, news, special offers and keep you up-to-date regarding our service, directly to your email. You personal information is safe with us and will never be used or sold outside Clayton Counselling Service. Are you ready for some great benefits? Sign up below to get started!