Contact Us
Business Hours
Mon - Fri: 9AM - 7PM
Sat: 9AM - 3PM
Phone
(250) 597-8274
Address
6038 Sterling Dr., Unit 7 Duncan BC V9L 5K4 Canada
Development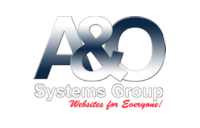 Self Esteem - Page 1 of 2
Self-esteem generally refers to how much confidence someone has in their own abilities and worth. The well-known Maslow's hierarchy of needs places self-esteem at the center of what drives humans along with other necessities such as safety, love, and having enough food.
Self-esteem affects us all, it not only affects our thoughts but our behavior as well. For instance, someone with self-esteem may not believe that they are good enough for an opportunity and as result, might not even try for it, even knowing they could actually achieve it.
Our self-esteem will vary up and down throughout anyone's life. It does not change quickly, however. Instead the change is gradual as a result of an ongoing internal monologue about a person's sense of self-worth.
Improving one's self-esteem takes quite a bit work, time and effort. In many cases, individuals may have unusually high self-esteem, which can also be unhealthy and might indicate a narcissistic personality disorder. Those with lower self-esteem, usually suffer from other health-related issues such as depression.
Signs / Symptoms of Low Self-Esteem
It can be extremely difficult for an individual to recognize self-esteem or negative self-image of themselves. Particularly those who've experienced negative thought patterns for a long time and therefore normalized it. Checking in on your self-esteem and self-image is extremely important for self-care.
Many people with lower self-esteem or negative self-image may behave meek, but they may also overcompensate by acting confident. Overcompensating can also take the form of belittling others, which can be very harmful to relationships.
Unfortunately, a low self-esteem and poor self-image can also lead to mental illness. For instance, metal health issues such as anxiety or depression, can result. Low self-image can also lead to eating disorders and body dysmorphia.
People with low self-esteem may
Feel ashamed, embarrassed, doubt their skills.
Believe in failure, avoid compliments.
Self-Esteem Continued
Blame others for everything.
Hurt others to feel better.
Set little or no boundaries.
Some individuals with low self-esteem and self-image issues can also have physical symptoms which can include some or all of the following:
Headaces.
Digestive issues (with no cause).
Insomnia.
Back pain from poor posture.
What Causes Low Self-Esteem?
When it comes to factors of low self-esteem, every individual is different. Sometimes a person has low self-esteem as a result of a traumatic event. In other cases, several slammer events in life may have chipped away at someone's esteem.
Uncovering the root causes of an individuals self-esteem can be achieved through therapy. Working with a professional can help individuals find and address what has triggered their self-esteem issues.
After working with an individual and uncovering causes of low self-esteem, patients can work to realize that these thoughts were not necessarily correct to being with and they are much more deserving of good things.
Causes of Low Self-Esteem
Some causes of low self-esteem include:
Religious guilt.
Emotionally distant parents.
Perfectionist tendencies.
Difficulty in school.
Bullying with no parental protection.
High-conflict divorce by parents.
Building Health Self-Esteem / Self Image
Unhealthy self-esteem and self image can manifest itself over time. The following are some common techniques people can use to build healthy self-esteem and self-image.
Additional Pages