Contact Us
Business Hours
Mon - Fri: 9AM - 7PM
Sat: 9AM - 3PM
Phone
(250) 597-8274
Address
6038 Sterling Dr., Unit 7 Duncan BC V9L 5K4 Canada
Development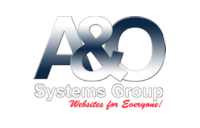 Connect With Us
Here at Clayton Counselling Services, we are always pleased to keep that line of communication with our clients, open at all times. As a result of our communication commitment, we are more all too pleased to offer several, simple-to-use, communication methods to help facilitate the communication process.
Don't hesitate to reach out to Clayton Counselling with concerns, comments, compliments as we want to hear from you. We are fully trained with years of experience helping individuals and families from Ontario and British Columbia. We will be pleased to discuss your issues and answer all of your questions.
Our regular business hours are from 9:00 AM through to 5:00 PM P.S.T., Monday through Friday. We are available for emergencies and may be available, intermittently on Saturdays and Sundas. Please note that our best efforts are made to respond to you calls and emails.
Connect Via Text Message
Let's face it – text messaging has become increasingly popular over the years and has become a widely-accepted method of communication – especially among younger generations. As a result, don't hesitate to send Clayton Counselling a text message, directly through our website and we will be pleased to respond. To get started, simply click on the button below.
Connect Via Live Chat
Our Live Help Operators offer a great way to get answers to most of your frequently asked questions, fast. This service is available throughout North America from 9AM – 6PM, E.S.T., covering all time zones and is an ideal communication method if you're sitting at your computer. Don't hesitate to use this feature, specifically designed for ease of use and convenience. To initiate a "Live Chat" simply click on the button below, to get started.
Connect Via Live Call
With our online, Live Call Service, you can establish a direct Internet-based, VoIP call between Clayton Counselling and your preferred phone number. Simply enter your desired telephone number and we will establish the phone call for you.
Connect Via Contact Form
Contact forms are probably one of the most recognized forms of communication on a website, and the easiest method for most people.
QR Bar Code
Use your smart phone and bar code reader to add us instantly to your contacts.