Contact Us
Business Hours
Mon - Fri: 9AM - 7PM
Sat: 9AM - 3PM
Phone
(250) 597-8274
Address
6038 Sterling Dr., Unit 7 Duncan BC V9L 5K4 Canada
Development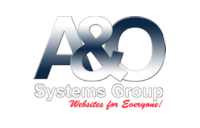 Marriage Preparation
We've heard it by popular artists, "All you need is love." Your parents may advise that the "key is to marry someone with values" and your friends might tell you "its about communication". Everyone seems to have some advice these days for people considering at the Institution of Marriage, whether it's a first time marriage or remarriage. The truth of the matter is, none of this advice is factually correct, nor is it incorrect either.
So, what exactly will predict the future of a successful marriage? Who should not get married? Are you to get married? Should you pursue a marriage, keep things the same or break up?
Predicting Marriage Success
When it comes to determining marriage success, we have a couple of dozen or so specific factors that help predict marital success. These factors can be viewed as forming a triangle model known as the marriage triangle. The three major factors in the triangle are:
Individual Traits: These include a person's traits and emotional health, values, beliefs and attitudes. Examples include positive factors, depression and impulsiveness, interpersonal skills and realistic beliefs about marriage.
Couple Traits: Typically includes conflict resolution and communication skills, similarity of values, goals and how long they have known each other.
Personal and Relationship Contexts: These include but are not limited to family background characteristics such as previous marriages, existing children, quality of parents marriage, family relationship quality, age at marriage, and parents approval of the relationship.
Assessing Yourself and Your Relationship
As a result, understanding pre-marital factors should be your first step. The next step is self-assessing these factors in the present time. Quite often, you can accomplish this by completing a premarital assessment questionnaire (PAQ) reviewing the result with your partner. Three high-quality PAQ's include the following:
Premarital Preparation and Relationship Enhancement
Relationship Evaluation
Open communication and Understanding
Assessment Continued
A complete PAQ can be completed in little time and is relatively inexpensive. You should seek assistance with a premarital counselor in using these instruments – even if your being remarried. The accuracy of the results and outcome depends on factors such as honesty and insight of the partners when they answered questions.
PAQ's encourage awareness and discussion of strengths and weaknesses, readiness for marriage and goals before marrying. Couples find these discussion interesting, informative, and useful. PAQ's are not intended to predict happiness. PAQ results are used as a tool to focus between partners on developing strengths and overcoming weakness before being married. This is of utmost importance as weaknesses that exit prior to marriage and are unknown or ignored usually develop into digger problems after marriage. The premarital stage is often the best time to complete a PAQ and marriage preparation with a professional counselor will help ensure the best possible outcome in your relationship history.
Premarital Counselling
Clayton Counselling is pleased to offer Marriage Preparation service to those who seek to optimize the marital experience with their loved one. We will test and discuss several important topics such as finances, roles in marriage, having children, setting goals and much more. It will help you improve communication between you and your future spouse. Most would rate premarital counselling as a very helpful service which helps soon-to-be-married couples a positive attitude about seeking help if marriage problems arise in the future.
A professional counsellor is well equipped, trained and qualified to help couples with premarital assessments and counselling. Here at Clayton Counselling, we fully understand the diverse dynamics of couples and their relationships, and are fully prepared to assist couples with any issues that may arise.
Counselling in Crofton
Our close proximity to Crofton and easy access to the Trans Canada Highway makes us a preferred choice for many individuals seeking Counsellling service in Crofton. We are only a quick fifteen minute drive from Crofton and welcome members of your community, everyday. Don't hesitate to click below and learn more.