Contact Us
Business Hours
Mon - Fri: 9AM - 7PM
Sat: 9AM - 3PM
Phone
(250) 597-8274
Address
6038 Sterling Dr., Unit 7 Duncan BC V9L 5K4 Canada
Development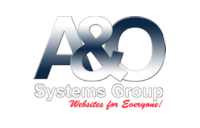 Our Image Gallery
For your viewing pleasure, welcome to our Image Gallery. We are pleased to provide our images of Ken, Jan and our Counsellling service center. Simply use your mouse, hover over an image and click to reveal a larger version of the photo. Use right control icons for next image or back control icon for previous image. Repeat this process for each image. We update our image gallery on a frequent basis, so, don't hesitate to check back soon.
More Great Images
We are currently working with Kent and Jan to get some great images of our counsellng space. Please visit back at a later time for new images!
Subscribe
Don't hesitate to subscribe to our news source and we'll deliver updates, news, special offers and keep you up-to-date regarding our service, directly to your email. You personal information is safe with us and will never be used or sold outside Clayton Counselling Service. Are you ready for some great benefits? Sign up below to get started!