Contact Us
Business Hours
Mon - Fri: 9AM - 7PM
Sat: 9AM - 3PM
Phone
(250) 597-8274
Address
6038 Sterling Dr., Unit 7 Duncan BC V9L 5K4 Canada
Development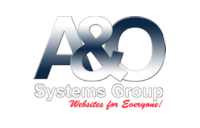 Our Services Page 2 of 3
Continued From Previous Page: ←
Domestic Abuse & Family Violence
We all deserve to feel sale and free from harm. If you or people you know are experiencing any sort of family or domestic violence, Clayton Counselling is here to listen, talk about options and help respond in ways that support them and their family. If you are struggling with domestic abuse and family violence, don't hesitate to reach out to us and learn more by clicking below. We are here to help, every step of the way.
Family Conflicts
Family conflicts are very normal. When families get together, we hope for fun times characterized by love and bonding, but we often find that family conflicts frequently occour during these times. Here at Clayton Counselling, we will work with you and your family to sort out longstanding patterns of interaction and roles that family members traditional play within these interactions to help create and facilitate harmony within your family unit. Click below to learn more.
Family Mediation
Our Family Mediation service is a way to help family members resolve issues relating to parenting, separation and/or divorce. We've helped hundreds of families and offer professional trained service. To learn more, don't hesitate to click on the button below.

Marriage Preperation
Clayton Counselling can help you and your partner prepare to live out your vocation as husband and wife. By examining the past and current, together, we can leave you on the right track towards a successful marriage. Don't hesitate to click below and learn more.
Marriage & Family
Our Marriage and Family counselling service aims to improve and restore communication, trust and understanding and sort our any issues that may hinder progress. Don't hesitate to click below to learn more about this service.
Parenting Problems
Clayton Counselling is pleased to provide services around parenting problems that focuses on decreasing externalized child behavior problems, increasing positive parent behaviors and improving the quality of the child-parent relationship. Don't hesitate to click and learn more.
Personal & Career Changes
If your like most of us, you've considered a drastic life transition, whether is personal or career related, Clayton Counselling will be pleased to assist. Our service is very useful during these transitions, changing a job, charting a promotion or negotiating a raise. Don't hesitate to click below and learn more.
Additional Pages